Top Law Schools in Canada in 2023
Research has it that top law schools in Canada have academic quality and a global reputation. In Canada, both French- and English are spoken among the citizens and strangers, which makes it a suitable place for a student wishing to study law.
Law is a practical course and it requires an ideal school that offers sound education to students. However, most schools are expensive while some are cheap but what matters is how competent and qualified they are in teaching and training would-be lawyers in different schools.
In recent years, there has been an increase in legal matters in families and society at large. The demand for lawyers continues to increase. In case you don't know what law as a course is all about, just go down the article.
Law is a course that provides students with knowledge on an assortment of legal subjects preceding entering law school. To become a great lawyer, you must be professional and competent to offer advice about the law or stand in the place of someone in legal matters.
The following are words associated with a lawyer: attorney, counselor, barrister, solicitor, pejoratively, etc. Some subjects are necessary for students who are interested in studying law. They are history, government, politics, business law, logic, ethics, public speaking, and criminal justice.
For students living in Canada or outside Canada but finding it interesting to study law in Canada, this article will briefly describe the best law school in Canada. 
Is law a good career in Canada?
Yes is the answer. Law is a professional course. It's a good career choice. It is a department in a school that is engulfed with many opportunities after graduation. And with the right training, you can land a great job in the future. In Canada, Law is one of the highest-paid careers. It is the industry that has a shortage of human resources. Below are the major reasons the law is the perfect career choice:
First, it creates opportunities to attain technical skills that attract employers_like language-specific legal knowledge, cross-cultural training, and Canadian corporate experience. By possessing all these, your services will be needed in a court of law or any firm.
Second, it is a course that allows you to develop a marketable skill set that will make it easier to move on to an exciting job after graduation. In fact, a law career offers you lucrative job opportunities in several firms. It is a financially lucrative job. It is also intellectually formidable and earns an attractive salary fluctuating as per the role as well as the company they are working with.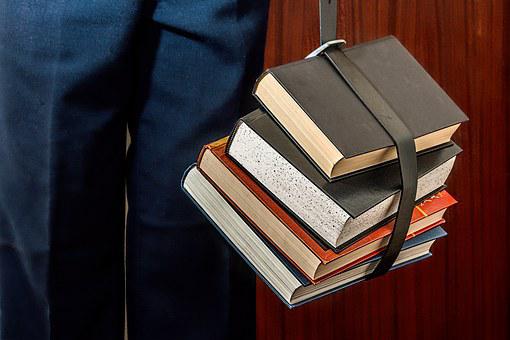 Why Should I Study Law in Canada?
Canada has been proven to be one of the best countries that train lawyers to professional standards. It offers training to students from different parts of the world. There are no restrictions of any kind. It is the best choice for international students since it opens policies for them. Four years ago (2018), there came an existing program called the Study Direct Stream (SDS) visa program. It has officially been valid, credible, and applied widely by many students. Ever since this policy has created undeniable opportunities for students who want to study law but do not have enough money to fulfill their dream of studying abroad.
Truth be told, Canada is a country filled with the world's leading law schools. Therefore, studying law in Canada will be advantageous to you. Students will study in an advanced environment, qualified with legal knowledge and practical skills, and able to protest and express themselves as they provide Resources needed to their audience. Precisely, Canadian law degrees are acknowledged around the world which gives them opportunities for broad career prospects.
Best Law Schools in Canada
Many schools in Canada offer law but you want to talk about the best 10 law schools you can apply to.
#1. University of Toronto
This universe was established in 1887. This University has been proven to be one of the best law schools in Canada. The faculty of law exists as one of the oldest faculties at the University of Toronto. The school is known for its transformative learning, insights, and public engagement including academic excellence. They train law students to be professionals. The school has a conducive and ventilated environment that keeps you happy to be there. The faculty of law in this institution is widely recognized as the most prominent law school in Canada. Through the assistance of the school management and lecturers, you become a lawyer with great impact and professionalism.
University of Toronto faculty of law offers
phenomenal vacancies for the study of law. It is perpetrated to establish a genuine intellectual community. There are JD programs for undergraduates as well as a range of postgraduate degree programs offered in the school. They include the global professional master of laws (GPLLM), master of studies in law (MSL), master of laws (LLM), and doctor of juridical science (SJD). The University of Toronto helps in developing a deep critical understanding of the students. Academically, the institution is the dominant student body in the country which is among the top in North America. Any student can seek admission to the school provided that they are within their requirements. Another thing that makes the school advantageous to students is that it offers financial aid.
#2. McGill University
Thinking about another school to get enrolled for law school. McGill University is included. The institution was established in 1848. Research has it that McGill University's faculty of law is archaic in Canada. The high institution is known for its academic excellence and professional training in the faculty of law. However,
path-breaking legal education is considered one of the best in the world. The institution acknowledges that productive thinkers, educated in law and sensitive to difference, have a lot to partake in in comprehension of our globalized world today.
The beneficial aspect of the in-situ is that it has a unique BCL/JD program in which students graduate with two degrees. They include a JD and a Bachelor of Civil Law. This helps students to develop a broad knowledge of the law and the ability to practice law in all Canadian regions. Not only that, even several US states adapt their learning elsewhere.
On the contrary, McGill University only employs the world's best professional and qualified lecturers and exceptional students from around the planet to teach, learn, and explore in a way that brings together multiple legal traditions. The advantage of studying law here is that it is the English version of Quebec (French school) in Canada. So they offer an International studies program in the sense that any student can apply. The university prepares would-be lawyers to be able to stand to their feet during cases. They graduate with a distinct edge. This allows broad opportunities for them after graduation.
#3 University of British Columbia
This is the third best school where you can study law in Canada. It was founded in 1908. Peter A. Allard School of Law is in the province of the University of British Columbia. The School of Law is acknowledged as one of the leading law schools in Canada. The institution is known for innovative research, inspiring teachers, and excellent graduates. There are different programs offered in the school like the JD program for undergraduates, master of laws, laws of taxation, and doctor of philosophy in law for graduate programs.
The School of Law offers the JD program for undergraduates. There are also four graduate programs available: master of laws (common law), master of laws in taxation, master of laws (LLM), and doctor of philosophy in law. The advantageous reason to study law in this institution is that students are allowed to partake in a moot court which is a faux court hearing. With this experience, students are trained alongside experienced lawyers and judges and participate in a true-to-life hearing. The school also offers an International studies program. So any student can apply to study law at the University of British Columbia.
#4. York University
This University is a public French university established in 1959 in the province of North York. The name is otherwise called YorkU. Because of its academic excellence and mode of conduct, it has been rated to be one of the best schools in Canada. At York University, there is a Law school called The Osgoode Hall Law School which is Canada's largest and most diverse law school. The school operates regular and part-time student programs.
Osgoode Hall Law School at York University empowers students with a superior legal education. This is achieved through an innovative, experiential and relevant curriculum, globally renowned faculty who are thought leaders in their fields, and a welcoming and inclusive academic community. They offer undergraduate and graduate programs like JD programs, Ph.D. in law, etc. Students in the school of law are trained to be the best among all and this gives them wider job opportunities in society.
#5. University of Montreal
This is a French public university, established in 1878 and open to all international students. The institution is in the province of Montreal and exists as the first university in Canada to establish a school of management. The school is known for its outstanding reputation and quality education. In fact, professionals, experts, and competent leaders are trained at this university.
The university educates students at all levels on how to create a better society. Not only that, students are offered an extraordinary learning environment and experience. The good news about the Faculty of Law institution is that it offers financial aid like scholarships to deserving students. They offer International studies as well. Studying law in this school prepares you to be exceptional after graduation.
#6. University of Ottawa
This is the sixth best school where you can study law in Canada. It was established in 1848 in the province of Ottawa, Canada. This is the university that provides some of the richest courses you can study as a student. Studying law here makes me get close to the Supreme Court of Canada.
The Faculty of Law in the university provides the best opportunity for students to study Common Law, Civil Law, and Indigenous legal traditions in English or French. In addition with an emphasis on critical thinking skills. In the institution, there is a Common Law Section's solid curriculum that equips students for any legal career in Canada or abroad.
#7. University of Victoria
This institution is a public university established on 1st July 1963 (59 years ago) in the province of Victoria, British Columbia. It is recognized for its energies across a wide span of disciplines, long-term cooperation with Indigenous societies, and a deeply-held precept of social contribution. It creates a great impact on the students.
The Victoria University faculty of law has strength in educational programs, direction to experiential understanding, and responsibility to society appointment and social justice. It has an enormous number of clinical placements per student in Canada.
#8. University of Ottawa
This institution is an English-language public research university in the province of Ottawa, Ontario, Canada. Established in 1942 as Carleton College. The University is known for innovative research, teaching, and learning, and it motivates hands-on experience in the classroom. Would-be lawyers graduate as talented, dedicated, and excellent students.
#9. Dalhousie University Schulich
This school was founded by Richard Chapman Weldon on 30th October 1883. The University has a School of law called
Schulich School of Law in the province of Halifax, Nova Scotia, Canada. It is ranked among the top 3 Canadian law schools. The school is known for its experiential learning, discovery, analysis, interpretation, and exceptional knowledge including a conducive learning environment. Plus, the intellectually ambitious and strict procedures for the faculty of law serve as the model for legal education in Canada. After being trained by professionals, they are seen as the best lawyers in the entire world because of the attribute they propel.
#10. Laval University
This is a French public research school located in Quebec City, Quebec, Canada. Established in 1852. The institution is known for discoveries, rich intellectual vitality, with a student-driven environment. Studying law in this school will provide you with an opportunity to apply for financial aid and it will be guaranteed if you meet the criteria. The faculty of law has trained professionals and they have broad opportunities to work in court or any firm.
Eligible Criteria To Study Law In Canada
To study law in Canada, there are two basic prerequisites or requirements to get admitted. They are:
First, You must have had at least 2 years of undergraduate study.
Second, You must pass the Law School Admission Test (LSAT).
Final Thought
If you have agreed to study law in Canada, you made the right choice. They offer quality education and have a conducive environment. In addition, most of the schools that offer law provide scholarship funds to those who merited. In fact, you will be trained to be a professional and expert when it comes to legal situations.