Schools in Canada that Offer PGWP (Post Graduation Working Permit) in 2023
The quality of education in Canada is high. This is great for Canadian students. However, Canadian students are not the only ones that get to benefit from the quality of the Canadian education system. Lots of students from out of Canada also benefit what the quality of the Canadian educational system has to offer.
While there are several schools in Canada where international students can get good quality education, not all these schools offer international students post graduation work permit. The implication of this is as an international student in Canada that is not planning to simply visit Canada, get an education and go home, you will need to be on the lookout for schools in Canada that offer PGWP.
Since there are several schools in Canada, as an international student, you might not have the time to go through the process of finding out what schools offer PGWP. We are aware of this. So, we have done the job for you.
In this article are schools in Canada that offer Post Graduating Work Permit.
What is a Post-Graduation Work Permit?
A Post Graduation Work Permit is simply a piece of document that permits international students to work in Canada and even move from one employer to another. These students have to be graduates of Designated Learning Institutions based in Canada.
Graduates in Canada with this permit do not need a Labour Market Impact Assessment (LMIA) before getting what type of job they need.
Beyond merely giving international students in Canada the freedom of working in Canada, this permit also comes in handy in positioning international students for the various permanent residency programs in Canada.
Are Graduates of Private Colleges in Canada Qualified to get Work Permit?
All things being equal, if you are a graduate of a private college in Canada, you are qualified to get a work permit. However, there are some requirements set by the Canadian government for private schools to meet before their graduates are considered qualified to obtain a work permit.
Who is Qualified to get Post Graduation Work Permit in Canada?
Not everyone can get a Post-Graduation Work Permit in Canada. There are certain criteria that have to be met before one can get this permit. Before applying for Post-Graduation Work Permit in Canada, a student has to be an international student and should not be less than 18 years old. Additionally, the student should have spent at least 8 months studying a full-time program.
The student has to be through with a program at a Designated Learning Institution (DLI) based in Canada at various levels of education.
Furthermore, before international students in Canada apply, they have to own a valid status. Also, if their study permit will be expiring soon, it is okay to get a status as a foreigner before applying for the PGWP.
If you send in your application for a PGWP before the expiration of your study permit, you can begin working as a full-time worker in Canada after you graduate even though your PGWP application has not been fully processed. That's not all. It is okay to send in your PGWP application even when you are in your home country.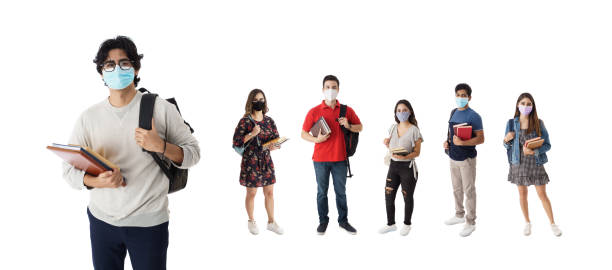 How Long Does Work Permit Remain Valid After Studying in Canada
The validity of work permit is simply based on the duration of program you are undergoing. If your program will last at least two years, you will get a PGWP that is valid for three years. On the other hand, if the program is between 8 months and two years, you will get a PGWP that is as long as the program you are going through.
How Many Times Can One Apply for a Post Graduation Work Permit?
Everyone is allowed to send in an application for a Post-Graduation Work Permit once. So, if you have plans of going through another degree program in Canada, you will have to be smart about applying for a Post-Graduation Work Permit. You will get the most out of a PGWP if you apply after the longest time you spend studying.
Schools in Canada that Offer PGWP
Located in Northwestern Alberta and founded in 1966, Grande Prairie Regional College is a highly rated community college. It has a major campus and other peripheral campuses. Its main campus is located in Grande Prairie and its second campus in Fairview.
This college offers a good number of courses. Of these many courses, a handful are done online. That's not all. It offers a number of academic programs and apprenticeship. When looking to study in this school. Some of the academic programs you can apply for are university studies, diplomas, etc.
Beyond all that this school offers, it gives students the freedom to enjoy collaborative programs with their schools. One of these schools is the University of Alberta.
Cumberland College was founded in 1974 and is located in Saskatchewan. It is a private institution and has collaborative arrangements with the University of Regina and the University of Saskatchewan.
Available to students in this school are career counseling, university programs in different fields, college diploma and certificate, and academic upgrading. That's not all. This college ensure that students have access to various skill acquisition programs
Vanguard College was established in 1946 and used to be known as the Northwest Bible College and Canadian Northwest Bible Institute. It is located in Edmonton, Alberta, Canada. It is a four year college and is privately operated.
Graduates from this college are given a Bachelor of Theology (BTh) or Bachelor of Arts (BA). This school is focused on Christian educational programs. So, it is a great school for students looking to go into ministry.
Confederation College was established in 1967 and is located in Thunder Bay, Ontario, Canada. It is a school of arts and technology and is provincially funded.
This private college offers students about 58 programs. Some of these programs are cooperative workplace training programs, apprenticeship programs, specialty programs, skill training programs, pre-employment programs, part-time credit, and full-time programs.
This college has students from more than 25 countries in the world. Furthermore, its international students are up to 1,450 while its total students are about 6,500.
Can a Post Graduation Work Permit Help with Immigration to Canada?
In its simplest form, a Post Graduation Work Permit can significantly help one immigrate to Canada. This is because one of the aims of this program is to make it possible for international students to become permanent residents of Canada.
The Canadian educational system was designed to help international students become fulltime workers in Canada. Qualified international students can always apply to the Canadian Express Entry Immigration System. With the right work experience and Canadian educational credential, there is a huge likelihood that an individual that applies to the Express Entry Immigration System will get the points that they need to become permanent residents.
How Long Before a PGWP Gets Ready
The processing period for a PGWP can last between 80 to 180 days. While this process is on, international students can work in Canada only if they send in an application before the expiration of their student permit. Also, counting from when you finished with the requirements for the program you are studying, you should apply for a PGWP in 180 days.
That's not all. If you get out of Canada after completing your education, you can submit an application for PGWP from out of Canada.
Can I apply for a Work Permit After my PGWP?
A PGWP does not in any way prevent you from applying for a work permit. This means it is okay to submit applications for an LMIA exempt permit or an LMIA permit so long as you are qualified.