Best Aviation College in Canada in 2023
You are new to Canada and you are curious about the best aviation college in Canada to study. I think you need this article. Notwithstanding, even as a Canadian who is searching for the best university where your child could study aviation, you are at the right place. This is because several aviation colleges offer aviation programs for interested students.
Here, students are allowed to learn the practical techniques required to work in aviation, attain the essential experience, and even enhance their language skills. In this article, we will provide you with the best aviation colleges in Canada. But before we forge ahead, let's talk about aviation.
What is Aviation?
Aviation is a course studied in a university that deals with the science of flying aircraft, design, production, and its caring. However, aviation is the training where a student learns the foundation of flying, reading of instruments, safety, and every other thing that is related to it. Aviation doesn't only require in-debt knowledge of machines but the understanding of the work profile of people working in other divisions of the industry.
To study aviation in a high institution, there are certain factors to consider before you apply for the course.
They are as follows:
*1 Communication skills: Having improved communication skills is very necessary. Before you apply to aviation in any college, know your communication techniques. Just have a little knowledge of it, then as you further it keeps broadening. One of the reasons for these communication skills is that it curtails accidental events. Also, communication establishes clearance, instructions, questions, proposals, etc. Any student who doesn't enjoy interaction shouldn't study aviation.
*2 Passion: This factor is very important and it shouldn't be taken for granted. If you don't have a passion for aviation, don't study it. Don't go into it because your friends are into it. Survey your passion. You can only do well in things you have a passion for.
*3 Environment: This environmental factor is the third factor to consider as a student. We have individual differences. Many dislike flying in the air while some enjoy it. So, before you apply for the course, check out if you are the kind of student who enjoys flying in the air. You must know your situational awareness. You must be able to appreciate everything that is going on throughout flying, including controlling and maintaining an aircraft.
*4 Team-Working: If you are amongst those students who dislike team working, never apply for aviation. Aviation involves teamwork because no one is an island, you need people to inform you of the situation at hand. However, in aviation, studies have shown that a crucial portion of accidents was caused by a breakdown in teamwork.
*5 Confidence: A student who lacks confidence shouldn't be in the aviation department. Believe you can do it. Never have a checking spirit.
Now let's look into the factors to consider when selecting the best college to study aviation in Canada.
Factors to Consider when Selecting the Best College to Study Aviation in Canada
Many schools in Canada, where you can study aviation, whether you are hoping to turn your aviation studies into a career or you are studying it to be a teacher in aviation colleges.
These are the conditions or factors you should consider before you select any college. They include:
#1 Certificates and Accreditations Offered: This is one of the factors to consider when selecting the best colleges to study aviation in Canada. As a student who wants to study aviation, it is very necessary that you research the college's accreditation and also, the kind of certificate they award their students. If their certificates are recognized by many companies and other firms, you can now forge ahead to study over there.
Suppose you want to select Fanshawe college, ain at the end you find out that their certificates and accreditation don't suit your interest, you can select another one. Try and make sure that the school offers your course.
#2. Check for hidden costs: Aviation colleges are expanding because it requires facilities and much practical training. But the college tuition fees or school fees are not of equal rate. Therefore, when surfing information about the best colleges that offer aviation in Canada, inquire about their tuition fee and other fees. Go for the colleges you can afford.
If you choose Georgian College, remember being the first college to study aviation. If you want to be trained into competence, it is going to be expensive. After all your research and you find out that their fees are about your ability, checkout for another school. You can go to Seneca College, it is also one of the best universities where you can study aviation. Just select schools you can afford.
3# Location: This is the second factor to consider when selecting the best aviation colleges. This is because those colleges are not situated in a place. You select the one that suits your distance. Many students go to school in nearby places but others don't. They prefer staying very far from their homes.
Sault College might interest you but the location isn't favorable. The best thing to do is to look for another best university that you are comfortable with and apply.
4# School Size: Surveying the school size is another factor to monitor. Aviation colleges are of different sizes. Some have a larger practical environment called Aviation Training Organization (ATO) while others have a smaller environment. However, we don't have right or wrong sizes, all are bice depending on your choice.
5# Qualified Lecturers:
Going to the best school is important, but being trained by professionals is the best.
When you are taught by a professional, you become an expert. Try to check out how competent their lecturers are before you select your best colleges. To achieve this factor, you are supposed to make researchers the quality of lecturers in the school. If it's impossible, ask students, either online or offline.
These are the important factors you need to consider when selecting the best college to study aviation in Canada.
Let's look into the best colleges where you can study aviation in Canada.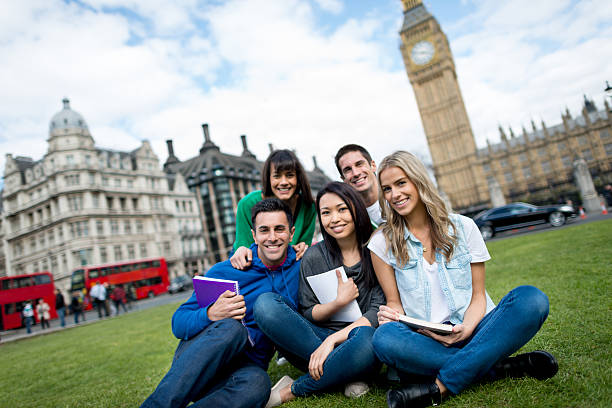 Best Aviation Colleges in Canada
In Canada, there exist numerous aviation colleges offering aviation programs for students like you. You will be allowed to learn the practical skills that are needed to work in aviation. Also, you will gain the necessary experience, including improving your language skills.
As a student interested in studying in Canada, all that is needed from you is to find programs that focus more on becoming a pilot or working as an aircraft engineer.
Here's a list of the best aviation colleges in Canada.
#. Georgian College
This is one of the best colleges you can offer aviation. Research has it that Georgian College has a huge Ontario school with seven campuses and 12,500 students. It offers a three-year Aviation Management Diploma course from the Barrie campus in scenic Kempenfelt Bay.
Do you know why the college is selected as one of the best colleges to study aviation? This is because since 1986 the course has been run by the Canadian Aviation Institute (CAvI). This institution focuses on the provision of theoretical understanding and practical aviation and management experience to the students.
However, studying at Georgia College provides work experience in the industry. Once you become a graduate, you are offered a diploma qualification and can study abroad for an additional year to get either the following:
A Bachelor of Science degree from the Embry-Riddle Aeronautical University of Florida
A master in Aviation Management from Griffith University in Australia
A Masters in Transportation Policy at Loughborough University to acquire in the United Kingdom.
Additionally, Georgian College also ranked number two among all Canadian colleges. It is also acknowledged for the quality of its education with highly venerable training programs.
Georgian College was established in 1967. The name of the new dean is Mary Louise Noce.
#2. Fanshawe College of Applied Arts and Technology
This is one of the largest colleges in Canada where you can study aviation. It's shortened to Fanshawe College. A public college located in London, Ontario, Canada (Southwestern region). This school is selected amongst the best colleges when it comes to aviation colleges.
However, it has about 43,000 students and offers over 200 higher education programs. It is a public college founded in 1967. Its motto is "Unlocking Potential". The name of the President is Peter Devlin.
The following are courses offered by Fanshawe College:
Drone operation
Aircraft structure repair technician
Aeronautical engineer
Aircraft maintenance
Avionics maintenance
Aeronautical engineering
Aircraft maintenance
Avionics.
In a nutshell, studying Aviation at Fanshawe College will expose you to courses like aircraft and engine maintenance, avionics maintenance, and structural training for composite aircraft.
#3. Moncton Flight College
This private institution was founded in 1929. It is located in the urban area in Dieppe, New Brunswick, Canada. The motto of the institution is "where dreams take flight". It is one of the colleges where you can study aviation. Currently, the Moncton Campus delivers domestic and international programs with a 260-student capacity and a staff of 55. It is known as an institution where professional pilots are nurtured. The school is written in short form as MFC.
However, MFC can acquaint 450 students between the Moncton and Fredericton campuses.
Research has it that it is the largest private aviation institution in Canada.
Moncton college has a second campus which is located at Fredericton International Airport in Lincoln. This is where most students from China study.
Choosing the college is a nice decision because they train students to be competent.
#4. Sault College of Applied Arts and Technology
This institution is abbreviated as Sault College. It was established in 1965 as Ontario Vocational School. It is a public college and its motto is "The education you want and more". It is located at Sault Ste. Marie, Ontario, Canada. Currently, Sault College delivers full-time and part-time opportunities for students in the following :
Post-secondary
Apprenticeship
Adult retraining
Continuing education
Contract training program categories, etc.
However, Sault College has about 4,500 full-time and part-time enrollment totals annually. This is one of the best colleges you can study aviation. The name of their President is Dr. Ron Common. Sault's strategy for aviation is realistic and concentrates on expertise. These include aviation courses such as:
Airport administration and services
Airport wildlife management
Aviation technology flight
Aircraft structure repair engineers.
#5. Seneca College of Applied Arts and Technology.
This institution is among the trusted colleges that offer aviation in Canada. It is a multiple-campus public college in the Greater Toronto Area, and Peterborough, Ontario, Canada regions. It is a public school that provides full-time and part-time programs at the baccalaureate, diploma, certificate, and graduate levels. It was founded in 1967. The President of the college is David Agnew. There are about 30,000 full-time and 60,000 part-time students including alumni.
However, The Seneca College Greater Toronto School of Aviation offers aviation qualifications, aerospace technology, and aviation security. The college also runs an aviation program that includes flight systems, management, and hands-on training.
The benefit of applying for the college is that graduates of aviation can enter an airline and directly take up a position as First Officer. The school is strongly connected to the industry.
Other colleges include:
Confederation College
Canadian Aviation College
Prairie College
Canadore College
Durham College
Conclusion
Choosing the best school to study aviation is very necessary for the sense that you're being trained to be a professional.
As earlier stated, aviation is the study of flying aircraft and its maintenance. However, you try to get it from a notable college.
There are several colleges where you can study aviation and they include Georgian College, Fanshawe ColMonctononcton flight college, Sault college, and the rest of them.
Remember, you can not just select a school, there are certain factors to consider when doing such. Things like location, cost, accreditation, and many other factors shouldn't be taken for granted.