is William and Mary a good school
As someone who helps students get the best colleges/universities for students to get the best education ever, I've been as this question, is William and Mary a good school? countless times.
When it comes to choosing the perfect college or university, students usually get confused- dues to so many options, seeking an institution that offers not only an exceptional and top-notch education but also a vibrant campus life that most students long to have. One such school that has gotten a great reputation for academic brilliance and a close-knit community is the College of William and Mary, often simply referred to as "William and Mary. The school is one of the oldest colleges in the country founded in 1693 and the only college in the U.S. older than the school is Harvard. The school has groomed quite a lot of prominent men, including, Thomas Jefferson, George Washington (who received his surveyor's license there), Jon Stewart, Glenn Close, etc. The school has also educated several other presidents.
The school is ranked as one of the top national universities in the country by U.S. News and World Report. The school attracts very smart people who tend to go on to graduate schools and become doctors, lawyers, business executives, politicians, actors, and even talk show pundits —
The campus is historic and beautiful with a landmark building designed by renowned architect Christopher Wren. It's immediately adjacent to Colonial Williamsburg. It is also the only U.S. university to have been chartered by monarchs — yes, William and Mary.
So, if you are one of those students asking the question, is William and Mary a good school? Be sure to get all the answers you need in this article. – From the school's academic programs, campus culture, and student experiences.
Is William and Mary a Good School?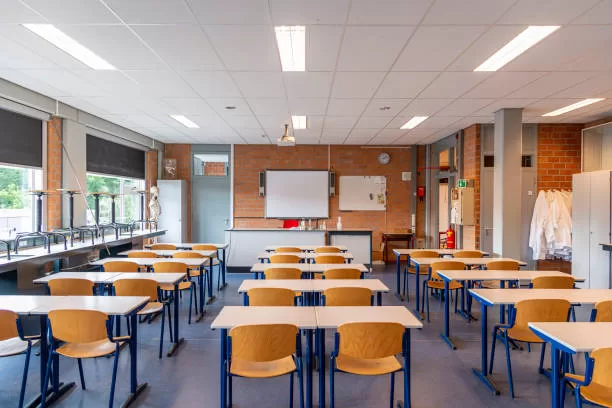 Yes, Trust me, William and Mary School is "GOOD" and I mean I think many, many people agree. William and Mary is indeed a good school and for numerous compelling reasons. From its long history of providing quality education to its distinguished faculty, the institution has maintained its reputation as a top-tier university.
The College of William and Mary is a good school. The school is excellent for students who are serious about their academics. Every class in the College of William and Mary is taught by a professor, not a TA. – The professors are first-rate. These professors take college students under their wing and personally help them find internships and other relevant experiences. Every there is accessible and available – including professors who are also Deans. There literally are no exceptions.
W&M continuously ranks in the top 50 (and usually in the top 25) for universities nationally. It was listed as a Public Ivy (when the term first came out!). W&M campuses are stunning.
The school has always emphasized both writing and a lack of grade inflation. While I did not have the best grades, when I was there; I always credit my William and Mary education for my ability to communicate ideas and argue facts and the law well.
College of William and Mary: History
The College of William and Mary, located in Williamsburg, Virginia, is the second-oldest institution of higher education in the United States, after Harvard University. Founded in 1693 by a royal charter from King William III and Queen Mary II of England, the college has a rich and storied history.
One of the college's most significant early figures was Thomas Jefferson, who attended William and Mary in the 1760s and later became the third President of the United States. The college also played a crucial role in shaping the early American Republic and educated many of the country's founding fathers.
During the American Revolution, the college temporarily closed its doors, but it reopened in 1782. Throughout the 19th century, the institution continued to grow, expanding its curriculum and reputation. Notably, the college was a pioneer in establishing the first law school in the United States in the late 18th century.
William and Mary's history is intertwined with the history of Virginia and the nation. The college survived the Civil War, and its students and faculty members played significant roles on both sides of the conflict. After the war, the institution underwent various changes and developments, adapting to the challenges of the time.
In the 20th century, the college continued to evolve, embracing diversity, expanding its academic programs, and fostering research and scholarship. Today, the College of William and Mary remains a highly regarded public research university with a strong emphasis on liberal arts education.
Its historical campus, characterized by its Georgian architecture and the Wren Building, named after Sir Christopher Wren, an influential English architect, is a testament to its enduring legacy. The college continues to contribute to academic excellence, shaping the minds of future leaders, and preserving its place as an essential part of American history.
The College of William and Mary holds a unique position in American history, boasting an impressive roster of influential alumni, including presidents, statesmen, and notable figures.
College of William and Mary GPA Requirements
The average GPA for William and Mary is 4.24, and it is a prerequisite for admission. This indicates that in order to be admitted to this prestigious college, candidates must submit their GPA scores. The GPA standards make it very evident that the college is extremely picky when it comes to accepting new applicants.
William and Mary SAT Score Requirements
Your SAT score must be higher than the 1360 required for admission to William and Mary. You should also have a SAT score that is extremely near to the required average. You may likely have difficulties getting accepted to college if your SAT score is close to 1250. You should therefore aim for a score of at least 1470 in order to enter this college without any issues.
Academic Excellence: Nurturing Bright Minds
William and Mary's commitment to academic excellence is unparalleled. They've got a wide range of undergraduate and graduate programs and offer diverse opportunities for students to pursue their passions and expand their knowledge.
The college automatically makes you work as hard as if you were at Harvard, but you pay less than half and you don't have to shovel snow and makes you learn to think, which is a skill that will serve people well throughout their lives.
The grading is brutal, by modern standards. If you are average, you will get a C. It might be your first C after your high school generously inflated your grades so you could get into college. Think of it as one of the few introductions to the concept of real life that the College offers, and accept your grades as accurate reflections of your effort, nothing more.
You will meet some inspiring and dedicated professors who will gently tell you things that will change your life.
`So, go, study, make friends, and remember to actually plan your future to some extent.
3. Thriving Campus Culture: A Home Away from Home
One of the hallmarks of William and Mary is its vibrant campus culture. The close-knit community fosters a sense of belonging and camaraderie among students, making it easier for newcomers to feel at home. Engaging in a variety of extracurricular activities, students can find their niche and forge lasting friendships.
Super great place to go… I have a great experience there. College is small, Williamsburg is a nice place to live, you have so many chances to chat with professors and conduct research.
The class is super small in most classes and everyone works hard, Honor Code is very strict here and almost no one cheats. I think its the best place to go besides ivy school+MIT/Stanford. BTW: tuition is not expensive!!!
4. Research and Innovation: Pushing Boundaries
William and Mary is not just a center for learning but also a hub for research and innovation. The institution encourages students and faculty to engage in groundbreaking research, addressing real-world challenges and making significant contributions to their respective fields.
5. Resources and Support: Navigating the Journey
As a student-centered institution, William and Mary provides a plethora of resources and support services to ensure students' academic and personal success. From career development programs to counseling services, the university takes a holistic approach to student well-being.
6. Campus Facilities: A Modern Learning Environment
The university's campus is a harmonious blend of historical charm and modern facilities. From state-of-the-art laboratories to contemporary dormitories, William and Mary offers a conducive environment for learning and personal growth.
7. Alumni Network: Connections for Life
Upon graduation, students become part of the illustrious William and Mary alumni network. This global community opens doors to endless networking opportunities, enabling graduates to establish valuable connections in various industries.
8. Diversity and Inclusivity: Embracing Differences
William and Mary prides itself on fostering a diverse and inclusive community. The university celebrates individuality and promotes a welcoming environment where students from all backgrounds can thrive.
9. Study Abroad Programs: Expanding Horizons
To enrich the educational experience, William and Mary offers a range of study abroad programs. These opportunities allow students to immerse themselves in different cultures, broadening their perspectives and enhancing their global awareness.
10. Honors Program: An Extraordinary Experience
For academically motivated students, the William and Mary Honors Program offers an intellectually stimulating journey. The program provides unique challenges and rewards, allowing participants to delve deeper into their academic interests.
11. Campus Traditions: An Enduring Legacy
William and Mary boasts a rich tapestry of campus traditions, some of which date back centuries. From Charter Day celebrations to the Yule Log Ceremony, these cherished traditions contribute to the unique spirit of the university.
12. Athletics and Recreation: Balancing Body and Mind
In addition to academic pursuits, William and Mary places importance on physical well-being. The university's athletics and recreation programs offer students a chance to participate in sports and maintain a healthy lifestyle.
13. The Arts Scene: Nurturing Creativity
For those with a passion for the arts, William and Mary provides numerous opportunities to explore and showcase their talents. From theater productions to art exhibitions, the campus is a canvas for creative expression.
14. Public Service and Civic Engagement: Impacting the Community
William and Mary instills a strong sense of civic responsibility in its students. The institution encourages community engagement and provides avenues for students to contribute positively to society.
15. Career Services: Building Futures
Preparing students for life beyond college is a priority at William and Mary. The comprehensive career services assist students in finding internships and job opportunities, setting them on the path to a successful future.
16. Sustainability Initiatives: A Greener Tomorrow
With a commitment to environmental stewardship, William and Mary has implemented various sustainability initiatives to reduce its carbon footprint and promote eco-friendly practices on campus.
17. Global Outreach: Making a Difference Worldwide
William and Mary's dedication to global outreach extends beyond study abroad programs. The university actively participates in international initiatives, making a positive impact on communities around the world.
18. Leadership Development: Nurturing Tomorrow's Leaders
The institution emphasizes leadership development, empowering students to become leaders in their fields and effect positive change in society.
19. Student Governance: A Voice for All
William and Mary encourages student involvement in the governance of the university. Various student organizations and leadership opportunities allow students to have a say in shaping their campus experience.
20. Entrepreneurship and Innovation: Fostering Startups
For aspiring entrepreneurs, William and Mary provides a supportive ecosystem for startup ventures and innovative ideas, guiding students through the process of turning their visions into reality.
21. Health and Wellness: Caring for Students
The well-being of students is of utmost importance at William and Mary. The university offers comprehensive health and wellness services to ensure that students can thrive physically and mentally.
22. Financial Aid and Scholarships: Accessible Education
Recognizing the importance of affordability, William and Mary provides various financial aid and scholarship opportunities, making quality education accessible to deserving students.
23. Alumni Success Stories: Inspiring Paths
The accomplishments of William and Mary's alumni serve as an inspiration to current students, showcasing the potential and impact of a degree from this esteemed institution.
24. Campus Safety: A Secure Environment
Creating a safe campus environment is a top priority at William and Mary. The university implements comprehensive safety measures to ensure the well-being of its students, faculty, and staff.
25. Continuing Education: Lifelong Learning
William and Mary's commitment to education doesn't end with graduation. The university offers a range of continuing education programs, enabling alumni and community members to pursue further learning opportunities.
FAQs
FAQ 1: What Makes William and Mary Stand Out Among Other Universities?
William and Mary stands out due to its rich history, commitment to academic excellence, vibrant campus culture, and supportive community.
FAQ 2: How Do I Apply to William and Mary?
To apply to William and Mary, visit the university's official website and complete the online application process.
FAQ 3: Are There Study Abroad Opportunities at William and Mary?
Yes, William and Mary offers various study abroad programs for students interested in exploring different cultures and expanding their horizons.
FAQ 4: What Support Services Does William and Mary Provide?
William and Mary provides a range of support services, including career development programs, counseling services, and academic assistance.
FAQ 5: How Strong is William and Mary's Alumni Network?
William and Mary's alumni network is robust and offers extensive networking opportunities for graduates in various industries.
FAQ 6: Does William and Mary Offer Financial Aid?
Yes, William and Mary provides financial aid and scholarship opportunities to make education accessible to deserving students.
Conclusion
In conclusion, the College of William and Mary stands as a testament to the power of education and community. Its storied history, commitment to academic excellence, and dedication to nurturing well-rounded individuals make it a truly exceptional institution. Whether you aspire to pursue a degree in the arts, sciences, or humanities, William and Mary offers a transformative educational experience that shapes leaders and changemakers of tomorrow.
So, is William and Mary a good school? The resounding answer is yes – it is a place where students can grow, thrive, and make a positive impact on the world.