How to Apply to Yonsei University as an International Student
Applying to Yonsei University as an international student might be difficult if you don't follow the right guidelines. I congratulate you in advance because you just got to the right spot.
However, Yonsei University, located in Seoul, South Korea, is one of the country's most prestigious and internationally renowned institutions of higher education. It was established in 1885, Yonsei is widely recognized for its academic excellence and commitment to nurturing global leaders.
With its state-of-the-art facilities, vibrant campus life, and diverse community, Yonsei University offers an exceptional educational experience for international students.
To stand a good chance to be admitted into Yonsei University in South Korea, you need to maintain a minimum 60% pass. Students must endeavor to participate in other activities such as leading some projects, community services, and sports to improve their chances of admission.
You might be asking how you can apply as an international student. Panic less. This blog post will guide you through the application process, providing valuable insights and tips on how to successfully apply to Yonsei University as an international student.
Can I apply to Yonsei University as an international student?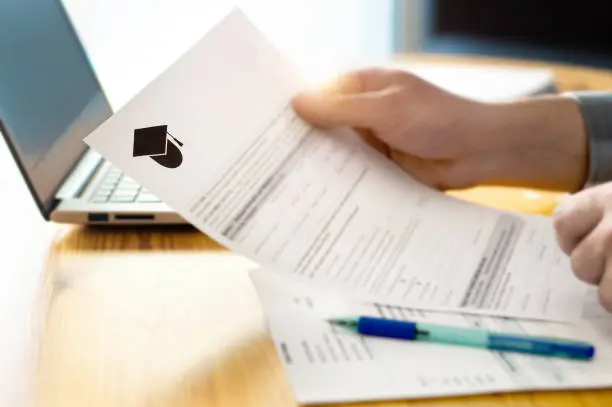 Yes, you can. Yonsei University graduate school consists of 79 departments which is enough reason to be sure of admission. It also consists of 23 interdisciplinary programs across a vast spectrum of academic fields.
According to research, every qualified student will be granted access to attend the school. The acceptance rate will soon be published. Every International student is expected to apply through the international student track or the Korean Government Scholarship Program (KGSP) track.
Yonsei University's Application Requirements and Deadlines
Before starting the application process, it is crucial to familiarize yourself with Yonsei University's admission requirements and deadlines. By adhering to these guidelines, you can ensure that your application is complete and submitted on time. Here are the key aspects to consider:
1. Eligibility Criteria
Yonsei University welcomes applications from students worldwide. However, specific eligibility criteria may vary depending on the program and level of study. Ensure that you meet the academic requirements, language proficiency standards, and any additional prerequisites for your chosen program.
2. Application Deadlines
Yonsei University has designated application periods for each semester. It is crucial to carefully note the deadlines and submit your application well in advance. The application periods usually fall between October and November for the spring semester and May and June for the fall semester.
To complete your application, you will need to submit various documents listed below:
Application form
Transcripts
Recommendation letters
A personal statement
Proof of language proficiency
A copy of your passport.
Make sure to gather all the necessary documents and prepare them in advance.
Choosing the Right Program at Yonsei University
Yonsei University offers a wide range of undergraduate and graduate programs across various disciplines. It is important to select a program that aligns with your academic interests, career goals, and strengths.
Consider the following factors when choosing a program at Yonsei University:
1. Research and Explore
Visit Yonsei University's official website to explore the available programs and their respective requirements. Take the time to read about the program curriculum, faculty members, research opportunities, and any specific admission criteria. This research will help you make an informed decision and narrow down your choices.
2. Consider Your Interests and Career Goals
Think about your passions, strengths, and long-term aspirations. Choose a program that aligns with your interests and provides a solid foundation for your desired career path. Yonsei University offers programs in fields such as business, engineering, humanities, social sciences, natural sciences, and more.
3. Language of Instruction
Ensure that you are comfortable with the language of instruction in your chosen program. While some programs are taught entirely in English, others may require proficiency in Korean. Take note of the language requirements and assess your language skills accordingly.
How to Apply to Yonsei University as an international student
Once you have identified the program you wish to apply for, it is time to complete your application. Follow these steps to ensure a smooth application process:
1. Online Application
Yonsei University utilizes an online application system. Visit the university's official website and navigate to the admissions page. Create an account and fill out the application form accurately. Provide all the necessary information and upload the required documents as specified in the guidelines.
2. Personal Statement
Craft a compelling personal statement that highlights your academic achievements, extracurricular activities, career goals, and reasons for choosing Yonsei University. Demonstrate your passion, unique experiences, and how you can contribute to the university's community.
3. Letters of Recommendation
Request letters of recommendation from teachers, professors, or employers who can attest to your academic abilities, character, and potential. Choose individuals who can provide valuable insights into your skills and achievements.
4. Transcripts and Academic Records
Request official transcripts from your previous educational institutions. Ensure that they are properly sealed and translated into English or Korean if necessary. Submit these transcripts along with your application.
5. Language Proficiency
If the program you are applying to requires language proficiency, submit the necessary language test scores, such as TOEFL or IELTS for English proficiency, or TOPIK for Korean proficiency. Ensure that you meet the minimum score requirements.
Remember, after submitting your application to Yonsei University, you will need to wait for the admission results. While you wait, there are possible outcomes.
They include:
Yonsei University's online application system allows you to track the progress of your application.
Yonsei University offers various scholarships for international students. Research and apply for the scholarships you may be eligible for to enhance your chances of receiving financial support.
Yonsei University may contact you for additional information or to schedule an interview if necessary. Stay attentive to your email and respond promptly to any inquiries from the university.
Conclusion
Applying to Yonsei University as an international student is an exciting and rewarding journey. By understanding the application requirements, selecting the right program, and submitting a comprehensive application, you can increase your chances of acceptance. Yonsei University's commitment to academic excellence and global education makes it an excellent choice for international students seeking an enriching educational experience. Good luck with your application to Yonsei University!