Best Film Acting Schools in Canada in 2023
If you are in Canada and you are passionate about acting or any job in the entertainment industry or looking for the best film acting schools In Canada, then considering pursuing a degree that is related to your career in a reliable/reputable acting school is commendable.
Canadian acting schools have been rated as one the best schools for students who want to be experts in their careers. They have qualified lecturers who are willing to train their students until they become professionals.
Studying acting in Canada will help you improve your awareness of the industry, make you a unique candidate to potential employers and make you competent for the job.
Don't panic over the best acting school to pursue your degree. This post will give you a head up.
Is Acting a Good Career?
Yes, acting is a good career. Joining the acting industry is profitable. For every acting job, actors are paid to be available on set and act their hearts out. No part of the world disacknowledges acting. So, becoming an actor will create more job opportunities related to acting. Through acting, you can make a good living. Not only that, but it also enables you to learn new skills and meet new people.
Factors to be Considered when Selecting the Best Acting School in Canada
● Accreditation
This is an important factor to consider. Before you apply to study acting, you need to figure out if your chosen school is accredited with such a prospective course. The programs and courses offered should not be taken for granted. Plus the resources the school has to offer its students.
● The Cost
After checking out the accreditation of the school, the next factor to look at is the cost of the program. Many students are self-sponsored (Sponsor themselves). Therefore, going into an institution you can barely afford could be disastrous. Thus, giving you reasons to borrow loans. But running a degree in acting school you can afford is advantageous.
● Location
Checking the location of your school is another important thing you must do. Most students prefer studying close to their homes while some enjoy living in school. Location is perhaps the most critical factor to consider while selecting the college you will attend.
● The Environment
Knowing the environmental status of your dream school is very important. Make research to know how engaged the faculty, staff, and students are. Check out if the students are happy. How conducive is their environment? Do they have conducive learning halls? Try to figure out all these before you can apply.
● Diversity of program
Building excellent training for yourself is very important. Before you select any school, research to know the diversity of the program in the institution. It will help you build your career for professional opportunities.
● Teachers' performance
Some might not take this factor as very important, but it is. Before you apply to any school, check out the lecturer's knowledge and performance in the school. Acting is a practical course, and it requires special and competent lecturers who can train the students. If you choose any school, try to figure out the intelligence and background knowledge of the teachers.
Now, let us look at the best acting schools in Canada.
Best film acting schools in Canada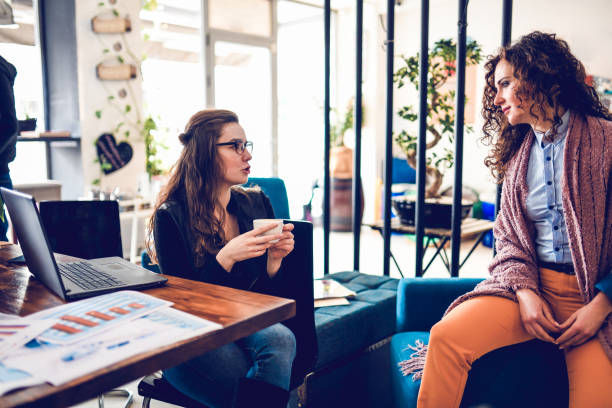 As an aspiring acting student who lives in Canada and wants to know the best acting school to apply to. Below are the best acting schools.
Langara College Studio 58
Canadian College of Performance Arts.
Simon Fraser University School for the Contemporary Arts.
Vancouver Film School
National Theatre School of Canada
University of British Columbia
Humber College
University of Toronto Joint Program with Sheridan College
University of Alberta
Toronto Metropolitan University
Langara College Studio 58 (LCS)
The above institution is among the best acting schools in Canada. Established in 1965. The school was initially known as the Arts program, at Vancouver City College. It is a professional theatre training school situated in Vancouver, British Columbia. They provide practical, hands-on training for students searching for exciting, rewarding, and profitable careers in professional theatre. Students who studied acting in Langara College Studio 58 do live, learn and work as competent theatre artists.
Research has it that Langara College began as a theater course at the King Edward Campus of Vancouver Community College in 1965. Later around 1970, it moved to Langara College. Moreover, Studio 58 is a prestigious acting institution named for the room number of the college's theater space.
However, the acting school offers a three-year diploma program for acting students for those who want to pursue careers as professional actors on television, in film, or the theater. A student in Bachelor of Fine Arts, he is offered an additional year of study through a partnership with Capilano University. The school offers a full-time acting program.
Canadian College of Performing Arts (CCPA)
This institution is one of the schools to study acting in Canada. It was founded in 1998 in the province of Victoria, British Columbia. The school delivers high-quality acting training. Their faculties aim at reflecting the changing trends and demands of the acting industry. They provide opportunities for practice to stimulate students' ability to act.
Moreover, the Canadian College of Performing Arts is an acting school that takes a distinct approach to post-secondary performing arts education. They offer three different intensive, conservatory-style programs for aspiring performers.
They focus fully on academics in a conducive environment. They emphasize the benefits of skill-based training to sharpen the technical ability to make students well-rounded and ready to enter the professional world.
Simon Fraser University School for the Contemporary Arts (SCA)
Looking for the top-rated performing arts institutions, Simon Fraser University School for the Contemporary arts cannot be left out. It is established in 1965 in downtown Vancouver. They offer several choices for degree programs relating to the performing arts.
There are undergraduate degree programs at Simon Fraser University School for the Contemporary Arts. Examples include music and sound, theater performance, dance, theater production, design, film, and visual art. Plus a handful of graduate degree programs, such as an MA in contemporary arts, an MFA in interdisciplinary arts, and a Ph.D. in contemporary arts.
However, the Simon Fraser University School for the Contemporary Arts delivers an innovative curriculum combined with practical, skill-based exercise during studio classes with academic, and theoretical knowledge. They also ensure that they provide students with a thorough understanding of performance arts that will assist them both inside and the society.
Vancouver Film School (VFS)
This is a post-secondary institution for performing arts education. They offer fifteen (15) different degree programs for students who want to pursue a career in the performing arts in Canada.
Hence, their teachers are experienced in training students to fit into the professional world, permitting students to get involved in gaming, film industries, animation, and design in the above institution. They equip students with some of the skills they will need to succeed as experts in the entertainment industry.
National Theatre School of Canada (NTSA)
This is a private and French-speaking post-secondary institution. It's situated in Montreal. They have a conducive environment with learning facilities. Their lecturers are professionals. They aim at training their students to expertise in acting. This approach is giving room for the students to become successful and working performance artists.
Annually, the students gain valuable experience through the professional quality performance created and performed by the students. Plus the plethora of opportunities the students will benefit from the institution.
University of British Columbia (UBS)
In performance arts, the University of British Columbia is among the best. It is
an enormous research institution for students pursuing a degree leading to a career in the performing arts. It is one of the top-ranked schools in Canada. They have 2 main campuses which are in the province of Vancouver and Okanagan.
There are over 58,000 graduates and undergraduates on the home campus plus 11,000 students studying at the Okanagan campus. They all have beautiful and peaceful environments. They also offer training and practice in performance arts. They offer degree programs. For instance, theater studies, theater design and production, and many other programs.
Humber College (HC)
This is a public university situated in Toronto, Ontario. It was founded in 1967 by provincial legislation. The institution aims to provide accessible professional training to students to enable them to become skilled professionals in the workforce.
Recently, Humber College retains its industry-focused approach to education, integrating academic experiences with experiential learning vacancies to deliver a well-balanced, and enriching education to the students.
They offer full-time in the following degree programs_ acting for film and television, film, acting & media production. The lecturers offer the students rigorous practical training. They also teach the students the skills they will need to succeed as qualified actors.
University of Toronto Joint Program with Sheridan College
Students who are pursuing their degree in acting in this school are offered the best training. The students also have the chance to study the history of performance arts, relevant academic theory, and literature on the subject at the institution.
However, the schools mentioned above have professional lecturers which teach to the best of their knowledge, providing them with all of the skills and knowledge that succeeding as a performer requires.
University of Alberta
The University of Alberta offers a Bachelor of Fine Arts in Acting. The program is a three-year, intensive conservatory training program that gives students in-depth knowledge of movement, vocal studies, and acting. Students are taught by professional lecturers to enable them to become experts in the acting field.
Teachers in this program have underground knowledge of performing arts education. Therefore, the course curriculum alters to enable it to be interesting. They always embark on professional acting training which increases the acting performance of the students.
Toronto Metropolitan University
Situated in the Garden District of Toronto, Ontario. Toronto Metropolitan University is a public research college where you can study acting. It is among the best acting schools where you can pursue your acting career.
Truth be told, Toronto Metropolitan University offers a four-year Bachelor of Fine Arts degree program in acting. The students are allowed to participate fully in the school performance programs that enable the students to partake in experiential learning activities such as studio and public theater performances. This will help the students to gain an extensive understanding of the acting career.
Eligible requirements to study acting in Canada
Everyone who applied to any given school to study acting. There are certainly certain compulsory requirements:
Every applicant must have a statement of purpose.
He should keep his letter of recommendation ready.
His transcripts and scores in IELTS/TOEFL must be uploaded.
He must be able to present his portfolio/previous work experience.
He must have completed education in Grade 12 with a minimum of 60 percent marks. Successful completion of Computer-Based Assessment for Sampling Personal Characteristics.
A minimum of band 6.5 in IELTS and a score of 80 in TOEFL
What are the Responsibilities of an Actor in Canada?
Before you go into acting in Canada, check out if you have any of the following qualities.
Acting
Voice over
Playwriting and scriptwriting roles
Networking
Modeling
Improv
Singing and dancing
Marketing
Improvisation
Research
Prompts
Advertising
Digital film
Auditioning
Costume designing
Television projects, etc.
Conclusion
Pursuing your degree in acting school is the best approach to a professional job in the entertainment or movies industry. You need to get enrolled in one of the best acting schools. Remember, there are certain factors to consider when selecting the best school.
We are able to list out the ten best acting schools in Canada. The choice is yours to choose anyone that suits your demand.
Think about it, if you go into acting without undergoing training in school from professionals, you won't be performing well. Also, no one will be needing your services when acting is called.
There are certain requirements you need to have before you apply to any acting school. But remember, there are some responsibilities that you need to have, and they are very important.