The film industry is an exciting and dynamic field that offers a wide range of career opportunities for individuals with a passion for creativity and storytelling. Connecticut is home to several top-tier film schools, each offering unique programs and opportunities for aspiring filmmakers.
This article provides a well-detailed information about the top film schools in Connecticut. Whether you are just starting out or looking to advance your career, this guidebook will help you make an informed decision about which film school in Connecticut is right for you.
Best Film Schools in CT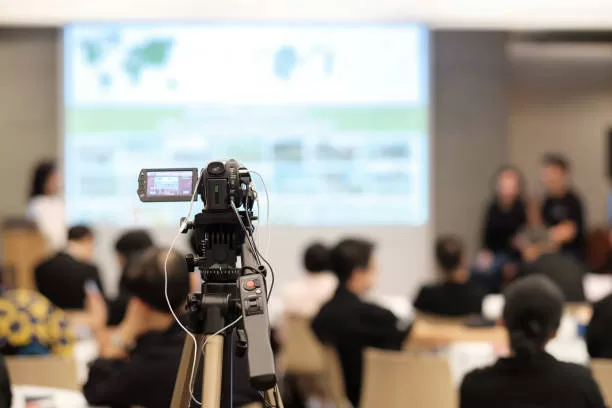 Below are the best film schools in CT. These film schools are top-notch and highly respected film schools, not only in Connecticut. They include;
Yale School of Drama, located in New Haven, CT, is one of the most prestigious and highly regarded film schools in the United States.
The Yale University founded a Department of Drama in the School of Fine Arts in 1924 through the generosity of Edward S. Harkness, B.A. 1897. In 1925, while the University Theatre was under construction, the first class of students was enrolled. George Pierce Baker, the foremost teacher of playwriting in America, joined the faculty to serve as the first chair of the department, and the first Master of Fine Arts in Drama was conferred in 1931.
In 1955, by vote of the Yale Corporation, the department was organized as a separate professional school, Yale School of Drama, offering the degrees of Master of Fine Arts, Doctor of Fine Arts, and Certificate in Drama (for those students who complete the three-year program without having the normally prerequisite bachelor's degree).
The School is now David Geffen School of Drama at Yale University in celebration of a $150 million gift made by the David Geffen Foundation in 2021 to support tuition remission for all degree and certificate students in perpetuity
Wesleyan University Department of Film Studies, located in Middletown, CT, is another top-tier film school in Connecticut. Founded in 1965, the department has a long history of excellence in film education and has produced many successful and acclaimed filmmakers.
The College of Film and the Moving Image (CFILM) incorporated the Department of Film Studies, The Jeanine Basinger Center for Film Studies, and the Ogden and Mary Louise Reid Cinema Archives.
The institution was founded on Wesleyan's liberal-arts tradition, CFILM fosters the study AND practice of visual storytelling. The Wesleyan University Department of Film Studies offers a major and minor in film studies, hosts screenings and events, and supports initiatives like the first-and-second-year Film Workshop and the Elementary School Outreach program.
The Wesleyan University Department of Film Studies courses emphasize aesthetics, genre, authorship, industry, and technology.
University of Connecticut Department of Digital Media and Design, located in Storrs, CT, is a top-tier film school that offers a wide range of programs in digital media and design. Founded in 2012, the department has quickly established itself as one of the leading film schools in Connecticut.
The University of Connecticut Department of Digital Media and Design offers four-year undergraduate degrees at both the Storrs (main University of Connecticut Department of Digital Media and Design campus) and Stamford campuses. Residential housing is now offered at Stamford, a growing campus located just 45-minutes from NYC, in close proximity to industry.
Whichever campus you choose, the Digital Media & Design community is filled with bright and ambitious students and dedicated faculty.
With the institution's commitment to the humanities, we encourage students to find and express their voice, building from their unique background and perspective. They acknowledge that a diversity of thought and expression is needed in today's society and see great promise in their DMD students' ability to make a difference in the world as future digital media content creators, distributors, and analyzers.
Fairfield University is a private Jesuit university located in Fairfield, Connecticut, and offers a unique approach to film education. The Film, Television, and Media Arts program at Fairfield University provides students with a comprehensive liberal arts education combined with hands-on experience in film production and media arts.
Fairfield University is a Jesuit University, rooted in one of the world's oldest intellectual and spiritual traditions, with more than 5,000 undergraduate and graduate students from the U.S. and across the globe enrolled in the University's five schools.
Fairfield University embraces a liberal humanistic approach to education, encouraging critical thinking, cultivating free and open inquiry, and fostering ethical and religious values. Fairfield is located in the heart of a region where the future takes shape, on a stunning campus on the Connecticut coast just an hour from New York City.
Quinnipiac University is a private university located in Hamden, Connecticut, with a strong film and media program. The School of Communications at Quinnipiac offers several programs in film and media, including a Bachelor of Fine Arts in Film, Television and Media Arts, and a Master of Science in Interactive Media.
The Quinnipiac university provides the knowledge and resources you need to make a tangible impact on your chosen field.
Through a combination of classroom theory and practical experience designed for students to succeed, students are sure to experience the life-changing opportunity of working and learning in the community and around the globe.
The University of Connecticut (UConn) is a public research university located in Storrs, Connecticut, and is home to a renowned film and media program. The Department of Digital Media and Design at UConn offers a Bachelor of Fine Arts in Digital Media and Design with a concentration in Film and Video Production.
But it's more than that. A top-ranked research institution, with campuses and staff across Connecticut, built to inspire the global community that is UConn Nation.
The University of Connecticut's talented students exceed expectations. Their expert researchers, faculty, and alumni drive Creativity, Innovation, and Entrepreneurship (CIE) for a better tomorrow.
Conclusion
In this article, we covered the best film schools in CT. So, if you're looking for one of the best schools to harness your film/filming skill, then the above schools are a great option to pick from.