Boston University Acceptance Rate 2023
Everyone who wants to upgrade his or her level of education prefers to get into a prestigious university the same way every parent would love his child to attend a top school of which Boston University is one. If Boston University is the school you or your ward would like to attend, knowing the Boston University acceptance rate is quintessential to understanding your chances of having your study dreams come true.
In this article, we'll be exploring details of the Boston University acceptance rate and all the aspects of getting admission into the school whether you're a citizen of the United States or a foreign student. Without further ado, let's get down to the business of today.
What is Boston University Acceptance Rate 2023?
Boston University received 80,796 applications in the last academic window and accepted 3,634 students. This places the Boston University acceptance rate in 2023 at 14%. Every year, the Boston University acceptance rate decreases as more students want to get into the school.
While BU is considered a very competitive school, you can be among the 14% of students that get admitted to the school. It all comes down to meeting the school's requirements. I have provided a breakdown of Boston University admission requirements so you get an idea of what is expected of you and how you can improve your chances of getting admitted.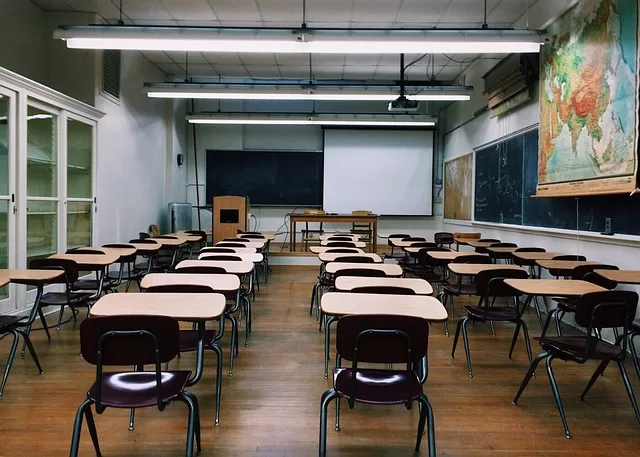 Boston University Admission Requirements
The following qualifications must be submitted by first-year applicants. Additionally, candidates from other countries must provide their credentials.
Common Application or QuestBridge Application
High School Transcript
Senior Year Grades
Counselor Recommendation and School Report Form
Teacher Evaluation
Standardized Tests (Optional)
College of Fine Arts Requirements
Common Application or QuestBridge Application
QuestBridge Application: A college access organization called QuestBridge connects low-income, academically gifted high school students with institutions and colleges. If you want to go through questbridge keep reading else you can just skip this section. Your National College Match application will be forwarded to BU if you are a Finalist who ranked them, and you must provide the following mandatory paperwork.
Activation of the Boston University applicant portal via QuestBridge: BU will receive applications from finalists. BU will email you instructions on how to log in and activate your MyBU application portal so you may check the status of the materials you submit to BU after 2-3 business days of processing.
Boston University QuestBridge Questionnaire: You can access the Boston University QuestBridge Questionnaire once your MyBU portal account has been activated. You will be asked questions in this form that are relevant to your BU application, such as your intended major. For your application to be complete, you must submit this form.
Candidates for the National College Match should be aware that they cannot apply to
College of Fine Arts (all majors)
College of General Studies
Official Transcript(s): Please ask your high school guidance counselor to send your official transcripts to BU Admissions. You are not required to resend your transcript if your counselor has provided it as part of your College Match application.
Test results (optional): (SAT: 3087; ACT: 1794) Tests are not required at Boston University. The Boston University QuestBridge Questionnaire will allow students to choose whether or not they want us to take their test results into account.
Common Application
CHOOSING A COURSE OF STUDY:
When applying, you must identify a BU school or college.
To find out which semesters of entrance are available for each program, consult the list of majors on the school's official website.
We advise applying to the College of Arts & Sciences and selecting "Undeclared" or the College of General Studies if you do not have a particular college or topic area in mind.
ESSAY: Two essays must be submitted in the Common Application's designated slot. This is a crucial component of your application because it allows you to describe yourself as a candidate.
ADMISSION TO YOUR SELECTED PROGRAM:
While the school or college you apply to will be given consideration, you may be offered admission to the College of General Studies or another BU program if you meet the requirements. If you want to be taken into account for this option on your application, tick the box.
You will only be taken into consideration for the program for which you applied if you are applying to the College of Fine Arts.
If you want to be considered for the Kilachand Honors College, tick "Yes" to this question on your application and complete the required essay. The admittance to the institution or college you have applied to will be given priority over other considerations for your application. You will thereafter be considered for admission to the Kilachand Honors College if you are accepted into that program.
APPLICATION FEE: Our application fee is $80 and can be paid via the Common Application.
COST WAIVER: BU Admissions wants to make sure that an application fee is not a barrier for anyone who wants to apply for admission and is available to support students and families. Please start by reading the eligibility requirements on the school Common Application website if you are interested in a fee waiver. Your admittance will not be affected by your request for a fee waiver. Please get in touch with BU Admissions by email at admissions@bu.edu or by phone at 617-353-2300 if you have any questions about this procedure or your eligibility.
High School Transcript
A school representative must deliver official copies of your secondary school transcripts. Please see our Secondary School Credentials page for information on how to submit these official results if you are enrolled in a program with national exams that are offered internationally.
The suggested high school/secondary school curriculum is as follows for the majority of BU programs:
4 years of English
3-4 years of mathematics (precalculus/calculus recommended)*
3-4 years of laboratory science
3-4 years of history and/or social science 2-4 years of a language
*Applicants to the College of Engineering must have taken calculus for one year. This prerequisite would be satisfied for students taking IB courses if they registered in HL or SL Math Analysis & Approaches or HL Math Applications & Interpretations.
*Applicants to the Questrom School of Business must have completed a year of AP Statistics as well as a year of calculus or precalculus. This prerequisite would be satisfied for students taking IB courses if they registered in HL or SL Math Analysis & Approaches or HL Math Applications & Interpretations.
Senior Year Grades
Early Decision Applicants: As soon as first marking period grades—which may be first quarter or first trimester grades—are available, they should request that their counselor submit them.
Regular Decision Candidates: Please ask your counselor to give your first marking period or first quarter grades, if you are on a semester schedule. Additionally, as soon as the first semester grades are available, your counselor must submit them. Please ask your counselor to submit your first trimester grades if you are on a trimester schedule as soon as they are available.
School Counselor Recommendation and School Report Form
Please request that your counselor provide the Common Application's School Report and School Counselor Recommendation forms.
Teacher Evaluation
Kindly ask a teacher to submit the Common Application's Teacher Evaluation form.
Standardized Tests (Optional)
For first-year applicants applying for fall 2023/spring 2024, Boston University waives the exam requirement.
Any undergraduate colleges and institutions at Boston University are covered by this regulation, as well as all scholarship initiatives.
International students will be required to submit one of three tests to determine their level of English proficiency: the TOEFL, IELTS, or Duolingo English Test.
College of Fine Arts Requirements
Pre-Screening Requirement: Applications for the School of Music must include a pre-screening recording on the cello, double bass, flute, viola, piano, trombone, trumpet, violin, and voice. Exceptions include:
Early Decision applicants
Boston University Tanglewood Institute alumni
On the School of Music website, there is more information available on the prescreening criteria.
Candidates for Theatre Performance and Design & Production at the School of Theatre must also submit a pre-screening recording. Exceptions consist of:
applications for Early Decision
Auditions and Portfolio Reviews: Except for Music – Nonperformance majors, applicants to the schools of theatre, music, and visual arts must perform an audition, submit a portfolio, or both. Please visit the website of the relevant school for additional details and to arrange an audition or portfolio review:
School of Music
School of Theatre
School of Visual Arts
BOSTON UNIVERSITY ACCEPTANCE RATE FOR INTERNATIONAL STUDENTS
When it comes to international applicants, the acceptance is very low as only 5% of the applicant pool is selected in other to be selected as an international student you have to build an exceptional profile.
BOSTON UNIVERSITY ACCEPTANCE RATE FOR EARLY DECISION
If you're very confident in your grades, and application and you're sure about your decision to attend Boston University then the early decision is for you. The early decision acceptance rate is about 32%.
BOSTON UNIVERSITY ACCEPTANCE RATE FOR MASTERS
When it comes to graduate programs such as MSc, the acceptance rate is a bit higher and it's at 40%
What Kind of Students Go to BU?
Students with a high level of persistence as their academic activities are more rigorous compared to other schools
A student with a high level of intelligence.
Students who want to study Engineering, art and science, communication, etc.
Students who can focus despite the freedom and adapt to urban life
Students who don't mind studying in an environment with diverse people.
FAQs
What GPA do you need to get into Boston University?
Boston University does not have an Official Minimum required GPA but you need to have at least 3.7 as the average high school GPA for those applying for admission is 3.81
Is Boston tough to get into?
Boston University is very competitive and depending on the program you are applying for it is tough to get in, but if you put in the work and build a strong profile you can do it.
Is Boston better than Harvard?
According to ranking Harvard is more prestigious than Boston University and has a lesser tuition fee but also a lesser acceptance rate.
What is Boston University Famous For?
Boston University is famous for its non-traditional campus style, rigorous academics, and competitiveness
Is Boston University an Ivy League?
No, though it possesses some features of the ivy league schools it's not one of them.
Conclusion
The acceptance rate of Boston University is 14% and will probably decrease more and more as time goes on. The last admission was said to be the most robust pool of applicants with 80,796 applying and only 3.634 enrolled. If you must attend Boston University make sure your grades are great, put in the work, and build a foolproof profile and you're good to go.